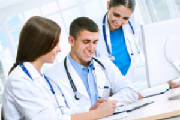 Click here to make tuition payment. FULL TUITION $350. Two (2) separate payments of $175. Initial payment for enrollment and access to the course and testing material, then a final tuition payment sixty (60) days later.

By invitation only. Promotional Code needed.

Once tuition is paid, you will recieve an email with you enrollment information. Please note, this email may take several hours to be processed.

To change your subscription settings, click here.